Remnant Farms Feed and Supply was established on June 1, 2005 in the historic United Bulb Growers iris warehouse. The store has grown from a small "mom and pop" feed store to an 8,000 sq ft store with the largest pet food section in south Cowlitz County. We carry thousands of pet care products for you to choose from.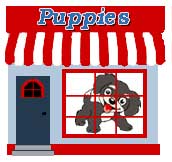 Remnant Farms is now an outlet for
Reserve the Trucks, Trailers and more, today at the
U-HAUL website and pick up at
Remnant Farms Feed and Supply
1501 Guild Rd, Woodland, WA 98674
We offer sections catering to
wild and domestic birds
small animals
dogs and cats
reptiles
goats
cattle
and equine customers.
Our knowledgeable staff is readily available to help you find the food and care items needed to help your pets and livestock thrive.
Give us a call with your animal health needs at 360.225.5980.
Drop by Monday through Saturday, 10:00 am to 6:00 pm.